Visitors / Employees
Businesses
Residents / Students
PHILADELPHIA MAGAZINE • Traffic Police Will Crack Down Around 30th Street Station This Fall
Tuesday, October 16, 2018
Originally published by Philadelphia Magazine
---
Traffic Police Will Crack Down Around 30th Street Station This Fall
Block the box or fail to yield to pedestrians and you could face a costly anti-congestion fine.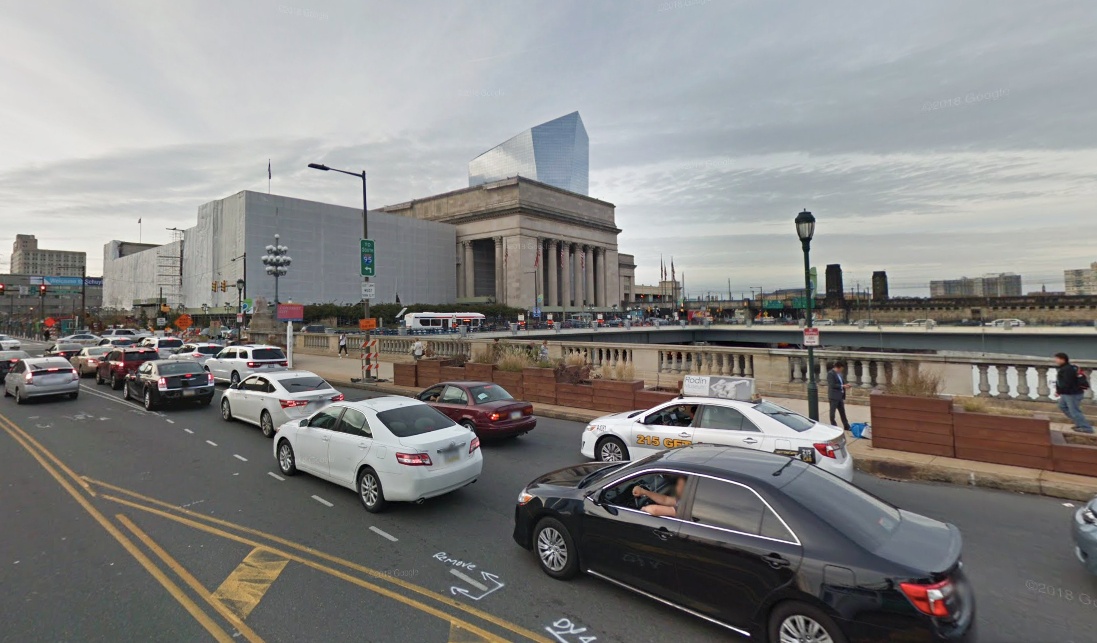 It's happened to almost everyone who drives (I'd imagine): You're following traffic slowly across an intersection, and you're almost through to the other side when all of the sudden the light turns yellow. Now it's red, and you're stuck halfway. People blare their horns and shout as they maneuver around you. You shrink down into your seat in shame (if you're like me, at least).
Find yourself in this scenario near 30th Street Station this fall, and you could have to pay.
As part of an effort to cut down on traffic congestion near the busy station, city officials will deploy members of the Philadelphia Police Department's Traffic Division at two nearby intersections: Market Street and 30th Street, and Market Street and Schuylkill Avenue.
They'll enforce restrictions against blocking the box (i.e. the embarrassing and traffic-snarling situation mentioned earlier) and failing to yield to pedestrians. Plus, they'll provide other traffic management services. Blocking the highway or being stopped within an intersection is a $76 fine — and moving violations could cost up to $151.50.
It's all part of a brand new pilot program by city officials, Drexel University and the University City District. The efforts align with the city's new anti-congestion, pro-transit plan, CONNECT. (You can find our five takeaways from that plan right here.)
I am convinced there is no worse traffic in the city of Philadelphia than around 30th Street Station at rush hour. What a freakin cluster. 14 minutes to travel 4 blocks!

— Alyssa Porambo (@acporambo) May 11, 2018
Officials say cars blocking the box is a "key contributor" to delays around 30th Street Station, where vehicle travel times can be as much as 60 percent slower during peak hours (4 p.m. to 6 p.m.) than during off-peak hours — and even worse during peak hours on Thursday and Friday in particular. They called the approach to I-76 from northbound Schuylkill Avenue a "notorious Philadelphia traffic choke point."
Plus, congestion is expected to worsen with construction and development projects in the area (which we all know is the real reason for traffic) and the closing of the Chestnut Street Bridge next summer.
"We are taking advantage of this time period, in advance of the bridge closing to pilot an intervention that should help improve traffic flow," Keith Orris, Drexel University's senior vice president for corporate relations and economic development, said in an announcement on Monday.
The PPD will deploy Traffic Division officers through November 19th. You might want to start reconsidering that last-ditch effort to make the light — it's probably not gonna be worth a fine.