Visitors / Employees
Businesses
Residents / Students
PHILLY VOICE • Everything's $1 at the Baltimore Avenue Dollar Stroll
Originally published by Philly Voice
---
Everything's $1 at the Baltimore Avenue Dollar Stroll
You only need a few bucks to enjoy this street fair in University City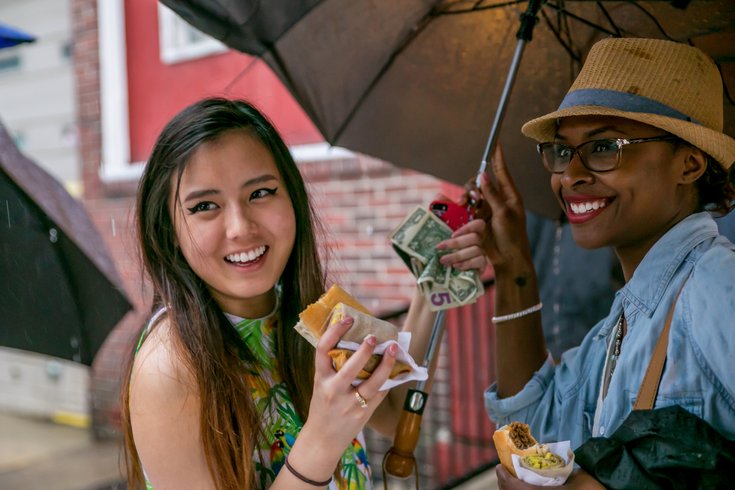 COURTESY OF UNIVERSITY CITY DISTRICT/BALTIMORE AVENUE DOLLAR STROLL The Baltimore Avenue Dollar Stroll is a popular event in University City.
BY SINEAD CUMMINGS • PhillyVoice Staff
Start saving any spare dollars in your wallet.
The Baltimore Avenue Dollar Stroll, a popular event in University City where businesses offer $1 deals, will take place Thursday, June 7.
On the Avenue, between 43rd and 52nd streets, you'll be able to purchase a range of foods, including ice cream sandwiches, pizza slices, fried chicken wings, popsicles, Dan Dan noodles, banana whips, samosas, pound cake slices, french fries and spring rolls.
A buck can get you more than a bite to eat, however. There will be used books, pet toys, sunglasses, mini planters, candles, theater tickets, temporary tattoos and more for sale, too.
Accompanying the $1 deals will be live music and free, family-friendly entertainment. The event will run from 5:30 p.m. to 8:30 p.m.
Already have plans June 7? There will be another Baltimore Avenue Dollar Stroll on Thursday, Sept. 13.
Baltimore Avenue Dollar Stroll 2018
Thursday, June 7 and Thursday, Sept. 13
5:30-8:30 p.m. | $1 deals
Baltimore Avenue, from 43rd to 52nd streets