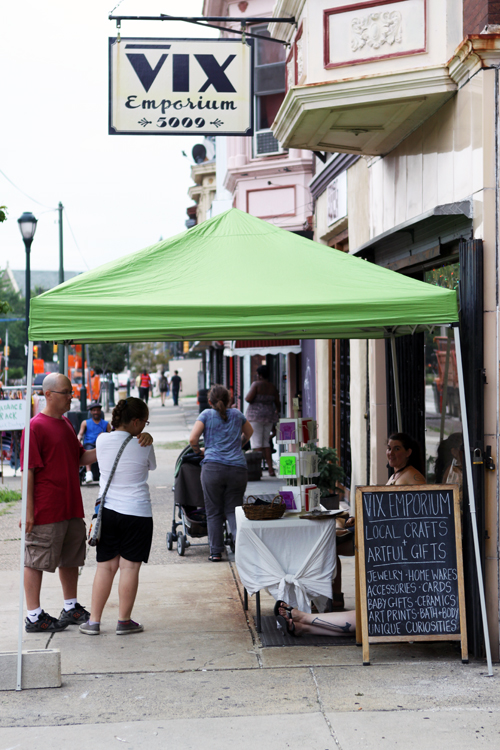 The Baltimore Avenue Dollar Stroll is returning this week. The popular West Philly event, which is now held only once a year, will take place on Thursday (Sept. 8), 5:30 – 8:30 p.m. As always, this is a great chance for local businesses to showcase their signature products and for locals to enjoy $1 samples and deals. Well-known businesses, as well as newcomers will participate in the event (about 40 businesses overall).
Here's what you should look for: $1 samples of everything from samosas to slices of pizza, cheesesteaks, ice cream and small pours of beer, but also highlights businesses offering pet supplies, children's clothes and toys, handmade items, plants, and more. Vendors line the sidewalks and people are encouraged to walk up and down the avenue between 43rd and 52nd Streets sampling all sorts of food and drinks.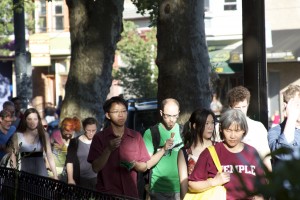 The Dollar Stroll will also feature street performers and live music.
The goal of the Dollar Stroll is to celebrate established businesses on Baltimore Avenue while introducing visitors to new stores and restaurants, such as Black Hound Clay Studio, Amari's restaurant, Vital Step Physical Therapy & Fitness, and more.
For the list of participating businesses and their $1 bargains, visit the event's Facebook page.
The event is organized by the University City District (UCD) and Baltimore Avenue Business Association (BABA).