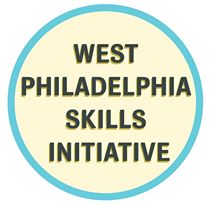 Great news for the West Philadelphia Skills Initiative, the University City District's program providing job training and job interview opportunities to West Philadelphia residents by connecting them with local employers. The program has recently received a major grant – $600,000 – from the Pew Charitable Trusts. The grant will help the Skills Initiative to expand its reach and impact in the area.
The nationally-acclaimed program, which recently turned 5 years old, boasts a 90 percent job placement rate for its graduates and has helped hundreds of unemployed West Philly residents since its inception in 2011. The Pew grant is the largest ever in the program's history and is essential to its efforts to significantly grow its capacity over the next three years. These plans include expanding the number of program participants, both trainees and employers, and employment opportunities.
The program's goal is to serve 500 individuals annually by the end of 2021.
For more information about the West Philadelphia Skills Initiative and current opportunities for job seekers, visit: www.universitycity.org/wpsi.